Black Friday Hits The Internet
*Sponsored Links*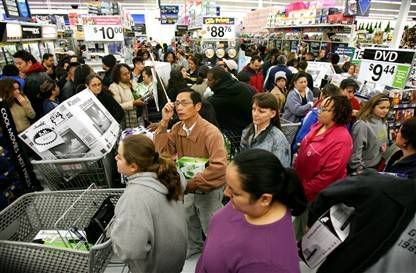 The holiday shopping season has officially been launched Thanksgiving day even before the butterball turkey was carved. Many retailers including Wal-Mart Stores Inc, Best Buy Co Inc and Circuit City Stores Inc are already offering special deals online today.
No need to wait for Black Friday because Wal-Mart is advertising on its Web site a Magnavox 47-inch flat-screen television for $1,298, while Circuit City offered a Sony Blu-ray disc player for $399.99.

Some retailers allowed shoppers to sign up on their Web sites to receive cellular phone text messages alerting them when new sales and discounts are posted.
The Web sites of most major retailers appeared to be functioning well, with no slowdowns.
JCPenney is even offering customers wake up calls to get them to stores in time for the 4 a.m. doorbuster sales.
Some malls are opening as early as midnight on Thanksgiving night, holding special "Midnight Madness" shopping events.

*Sponsored Links*
*Sponsored Links*