Eric Lempel PlayStation 3 Update
*Sponsored Links*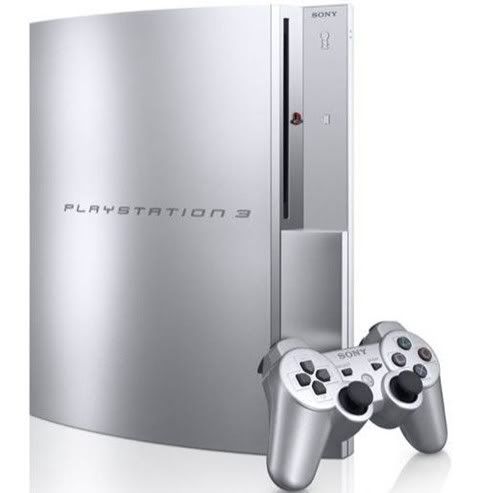 Eric Lempel PlayStation 3 Update – Eric Lempel who is the current director of PlayStation Network took the time to speak at Video Business about the future of PS3/PlayStation 3.If you are one of the PlayStation Portable 12.5 million users here is what coming.
What will we see coming from PlayStation Network as we get into the second half of the year?
We've got PSP Go coming out, which is a new platform, and it's a new version of the PSP. … It's a lot like the existing PSP except it doesn't have the UMD drive, so all the content you get for it has to come through PlayStation Network. So what's really exciting about that is that, the users who didn't want to carry around physical media and were really saying, 'we want a device that speaks to us, we want a device that really utilizes the network for content,' well, this is it. Both the game store and video store that exist for PSP will of course be there when this launches on Oct. 1.
Right now, the PlayStation Network is accessible on the PS3 and PSP (and soon the PSP Go). Is there any talk of adding it to Sony Blu-ray Disc players or any other set-top devices?
Part of the longer-term strategy for the network is to start integrating with other Sony connected devices, so that's certainly not out of the question.
Many of the connected TVs, Blu-ray players and other devices coming to the market seem to be adding a number of video services rather than just one. Would you add other third-party services to the PlayStation Network?

*Sponsored Links*

We would. We don't want to have a lot of services competing on the PlayStation Network, but if it really brings a good experience to the user and expands our content offering, certainly we'd look at it.
There's an industry effort, the Digital Entertainment Content Ecosystem, to make digital movies playable on as many devices as possible. Is PlayStation Network part of that, are you guys looking at making your content interoperable with other devices?
We definitely wanted to make it as flexible as possible and make it easy for users to port their content over to multiple devices. As you're aware, today, you can get something from the PS3 and bring it over to the PSP. Something that's really unique is, even with rental content, with our rental rules, which are 14 days and then 24 hours from when you first hit play, you can begin play on one device and then transfer that clock to another device.
He added:
But what's really important here is that, while we want to be as open and flexible for the user, we also have to make sure we're keeping the content secure and we're helping our studio partners keep their content secure and help them, so it doesn't get out any further than it needs to be.
Who is the PlayStation Network audience?
Right now, it's primarily male. The average age is 28 years old, in usually the middle- to higher-income range. They over-index against those with graduate degrees. But it's expanding. What we're finding ever since we've introduced services like the video download service, we're getting more of the household on the PlayStation Network. Some of the top rentals and sales on the video side have been content that probably doesn't appeal exactly to that 28-year-old male. It's more those movies that are geared toward women.
You've said that HD content outsells standard-definition on the PlayStation Network. The PS3 also is a Blu-ray player. Do you know how many of PlayStation Network users also watch Blu-ray movies?
We do have some surveys. Right now, 74% of the users who have PS3s have spent time watching Blu-ray movies.
What do you expect to offer in terms of online games in the future? Will it be exclusive online content or more games that also can be bought in stores? And how does retail fit in?
Retail is very important to us. I think when you're talking about a Blu-ray Disc experience, you can get product that goes up to 50GB. Technically, it is possible to deliver over the network, but it takes some time and a decent amount of bandwidth. Retail will always play a part of our distribution strategy. Essentially, it just helps grow the market all around.
Are you excited about this?
*Sponsored Links*