Gibson New Self-tuning Guitar
*Sponsored Links*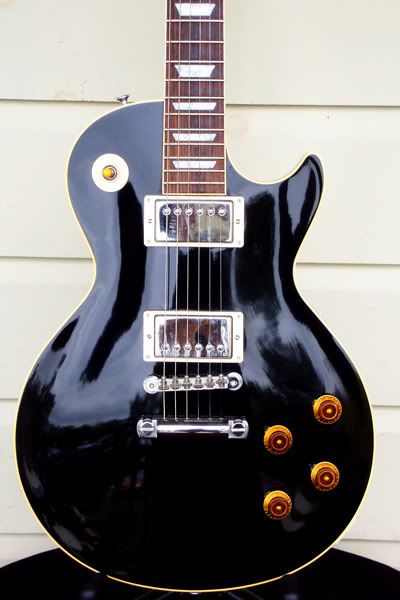 Musicians are getting a treat this Holiday a new kind of guitar equipped with technology that eliminates the challenging chore of tuning.The Les Paul guitar was developed by German company Tronical Gmbh in partnership with Gibson Guitar Corp.According to the company's website:

*Sponsored Links*
For users who purchase the add-on technology, the guitar recognizes pitch. Then, its processor directs motors on its six tuning pegs to tighten or loosen the strings accordingly. Tronical has offered its "Powertune System" online and through retailers in Germany since March.
The Gibson Les Paul guitar model with Blue Silverburst finish goes on sale globally this Friday.
The world's first self-tuning guitar is particularly useful for beginners, who tend to find tuning a headache and costs about $2,780 in Japan and $2,499 in the U.S.

*Sponsored Links*