Google Enters Mobile Phone Market With Software
*Sponsored Links*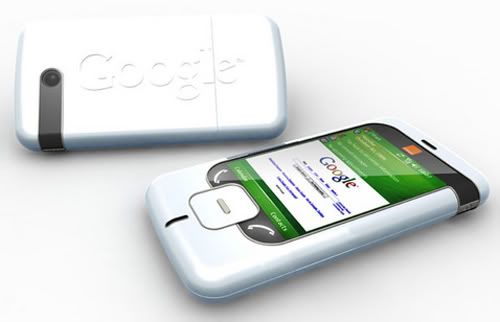 *Sponsored Links*
Today Google confirmed its long-rumored expansion into the mobile market by revealing the Android mobile phone software.Google held a conference and explained that they are developing a free cell phone software package.Which enables the search giant to kindly furnish ads and services to people who aren't in front of a PC.The first phones will be available by the second half of 2008.T-Mobile, HTC, Qualcomm, Motorola and 34 other companies have collaborated on the development of Android through the Open Handset Alliance.
So far, Motorola Inc., Samsung Electronics Co., HTC and LG Electronics Inc. have agreed to use Google's software in some of their phones. Both Motorola and Samsung already buy Microsoft's Windows Mobile in some of their phones.

Along with Sprint Nextel Corp. and Deutsche Telekom's T-Mobile in the United States. China Mobile, Telefonica in Spain and Telecom Italia are among the carriers that have signed on to provide service outside the United States.
This partnership will permit to unleash the product to billions of users around the world.
Details,such as pricing and how many phones will be shipped next year, have not been worked out as yet.
*Sponsored Links*