iPhone On Sale In Europe
*Sponsored Links*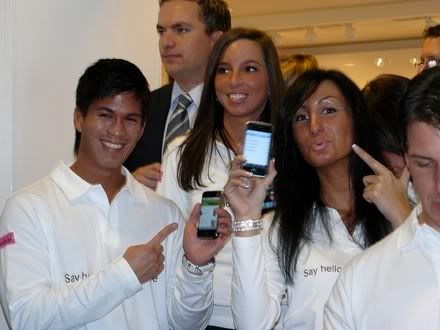 *Sponsored Links*
The iPhone has landed in Europe to be more precise in Germany and in the UK ,today.
Apple hopes to sell 10 million iPhones in 2008, thanks to its launch in Asia next year.
Deutsche Telekom AG, which owns T-Mobile, said it has already sold more than 10,000 iPhones in Germany.And O2, which is providing cell service for iPhones in Britain, said it would not release the number as yet.France's Telecom will sell the iPhone in France through its Orange wireless branch, starting Nov. 29.
*Sponsored Links*