Nokia's Unlimited Music Offer
*Sponsored Links*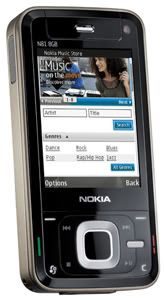 Nokia's announcement today to provide unlimited music downloads to its clients is upsetting to other carriers.
The company revealed that it has already signed a deal with record label Universal (whose artists include 50 Cent, Sting and Mariah Carey)that will give customers buying particular Nokia devices unlimited access to millions of tracks for a year and allow them to keep the music afterwards.
Nokia is hoping to seduce the three remaining major international labels, to whom it is already talking.
Nokia's new unlimited music downloads service will start in the second half of 2008.
*Sponsored Links*
*Sponsored Links*