By Mario on Nov 18, 2007 in Handhelds | |
*Sponsored Links*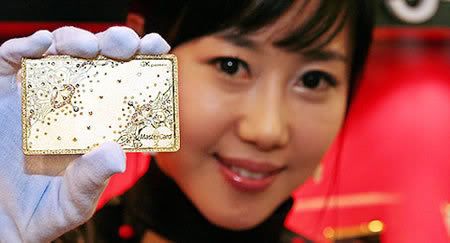 The world's most expensive credit card was revealed at the 2007 Cartes & IDentification Show in Paris, France on Thursday.
The card is made by GK Power and is studded with 333 diamonds.
A diamond-encrusted credit card has also been designed by the company to attract the so-called "VVIP" clients.

Continue reading "World's Most Expensive Credit Card"