Sony Nazi PS3 Ad:Mock Campaign Fake
*Sponsored Links*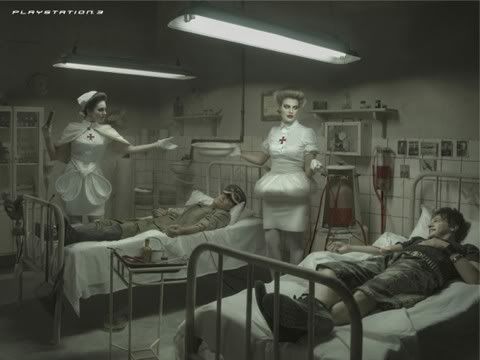 Sony Nazi PS3 Ad:Mock Campaign Fake – This morning Sony heard that famous line from "I Love Lucy":you got some 'splainin' to do! And the company rushed to sort of explain their new Nazi PS3 "mock ad campaign" that is floating around.BBDO Chile, which made the ad has revealed that is "totally fake" and was not approved by Sony in any shape or form.Here is their apology:
*Sponsored Links*

This creative design did not involve and was never approved by Sony Computer Entertainment or Sony. This "mock campaign" was developed by BBDO Chile staff and was submitted to various creative competitions/festivals without prior notification or approval from SCE/Sony, and it is not representative of the views or advertising policies of SCE/Sony. BBDO Chile apologizes for using this creative concept without authorization or prior approval, and for its misrepresentation of the PlayStation brand and its values.
Does this smells like publicity stunt to you on behalf of Sony?
Hey we all know that offensive adverts work very well and this is a cheap way to advertise.
*Sponsored Links*